Born May 14th, 1979 in County Kildare, Ireland is an Irish jockey. Son to Irish Racing legend Ted Walsh and brother to National Hunt Jockey Katie Walsh, he is one of the most well respected and successful Irish Jockeys of his era.
Following in his father's footsteps at a young age, Rupert "Ruby" Walsh showed potential, winning the Irish Amateur Title twice before inevitably turning pro. In his first attempt at the English Grand National riding on his father's horse trained Papillon, he won aged only 20. In an interview with the publication "The Telegraph", he said 'it was completely different from any racing I had done before or since. It was a family affair because my dad trained Papillon. It was a very emotional win". Since his first Grand National win, Walsh has gone on to have one of the most revered Grand National records in racing history, having won it twice, and finished in the top 3 positions four times in his career.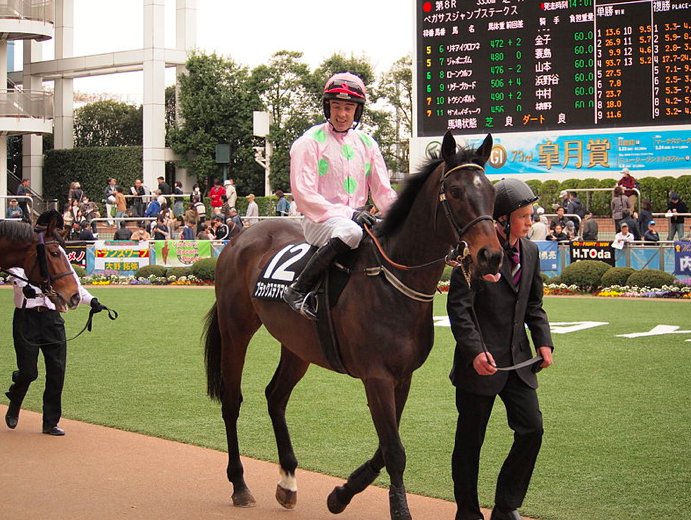 Across his near two-decade pro career, Walsh has ridden over 2,000 winners, with 56 of them being at the highly respected Cheltenham Festival. As well as the aforementioned successes, a few more of his career highlights include establishing the record of riding seven winners over 4 days at the 2009 Cheltenham Festival, and then equalizing that record at the 2016 Cheltenham Festival.
Despite being one of the most successful jockeys in racing history, he's also one of the unluckiest, having been injured countless times throughout his career. He's had over 14 breaks or dislocations in his career, including his ankle, leg, left and right hips, both his shoulders, his left arm, both wrists, a collarbone and on top of that, he's suffered from crushed vertebrae. As well as recovering from a broken leg at the start of 2018, at an earlier Cheltenham festival, he was kicked in the abdomen by a horse, rupturing his spleen, meaning he had to have it removed. However, despite all this pain and bad luck, he's won the Irish jockeys title 12 times, making him one of the most successful Irish Jockey's in history.
Just a handful of the star horses he's ridden over the years are.
Big Buck's

Kauto Star

Hurricane Fly

Douvan

Faugheen

Annie Power
Aside from being the leading rider at the Cheltenham festival 11 times, including the last 5, he also teamed up with sponsor Paddy Power for his own branded slot games entitled "Ruby Walsh Champions Gold" With his return to Cheltenham just around the corner, he's currently sitting at 8/13 favourite to win it again. What do you think? Can he make another successful injury comeback to land at the top once more?