A Tough Year for Murray
It can't be easy being Andy Murray right now. A former World Number One, a three-time Grand Slam winner and twice winner of the men's (singles) Olympic Gold, he's now languishing down in 329 in the world.
Since his return from hip-resurfacing surgery in January, he's played just twice in singles tournaments. Last week he lost 4-6 4-6 to Richard Gasquet in Cincinnati. No huge disgrace given the Frenchman can still beat just about anyone on his day, though at 33 Gasquet lacks the consistency and perhaps even fitness of his younger days.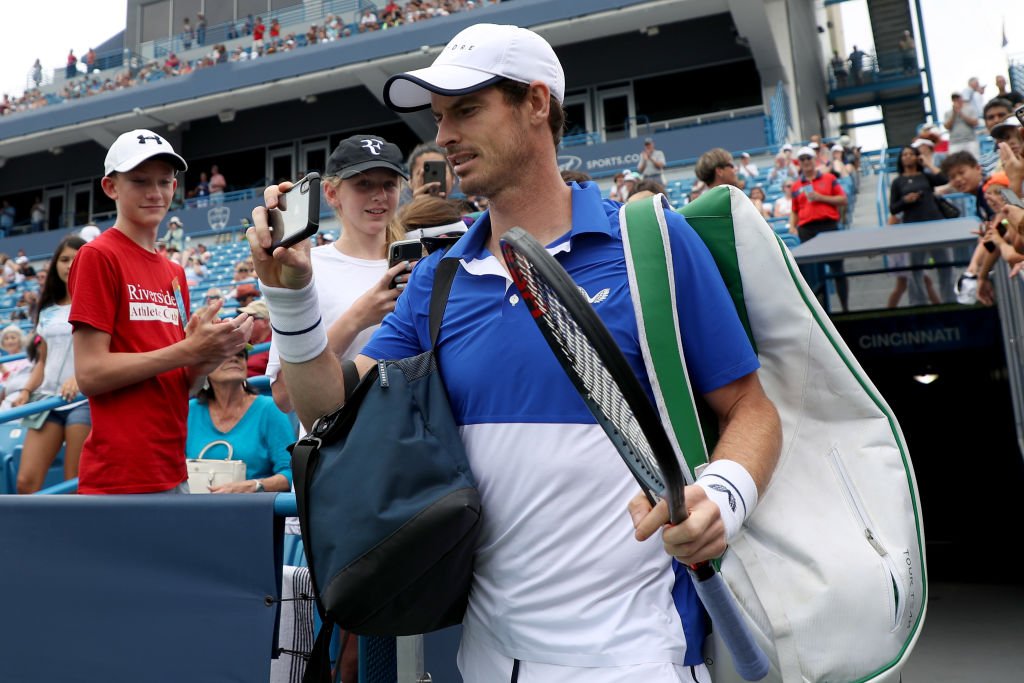 Of far more concern though will have been his straight-sets loss to World Number 73 Tennys Sandgren at the Winston-Salem Open earlier this week. Admittedly it was pretty close, with the Scot going down 7-6 7-5 but Murray knows as well as anyone that before his injuries, this was just the sort of opponent he would have been beating without having to get out of second gear.
Add a second-round exit at the hands of Daniil Medvedev in Brisbane and a first-round loss to Roberto Bautista Agut at the Australian Open to the equation and that leaves a first-round win over Australian James Duckworth in Brisbane as the only singles win he has to his name in 2019.
It's actually quite impressive that Murray is playing singles at this level at all. In a teary press conference before the Australian Open this year, he suggested that might be his final tournament, in effect announcing his retirement from the sport. After that loss to Batista Agut in Melbourne, he changed his tune somewhat, suggesting he might undergo a second surgery on his hip, hinting that if that went well he might return to playing professional tennis after all.
What was his Hip Surgery all About?
Murray had been complaining of constant pain for quite a few years before undertaking surgery in January this year. He said that everyday tasks like putting his socks on or walking the dogs were a mission in their own right and that leading a normal pain-free life, let alone playing on the ATP Tour, was his priority.
Murray hasn't really explained in any detail what his surgery was meant to correct but Professor Max Fehily, consultant orthopaedic surgeon and clinical director at the Manchester Hip Clinic, thinks Murray probably had hip impingement and that's what the surgery was done to correct: "This is a common injury in high-impact sports such as martial arts, rugby and gymnastics. It's not as common in tennis, but Murray is such an impact player"
Bob Bryan, half of the famous American Bryan brothers who have dominated doubles tennis for the past decade had a similar operation to what Murray had and was playing just five months later. The 23-time Grand Slam champion advised Murray to undertake the same type of surgery but there's a major difference between the two cases: Bryan only ever played doubles, while Murray is first and foremost a singles player. The movements, strains and levels of physical effort are very different beasts.
As Fehily put it: "Ninety to 95% of patients who have this surgery are delighted and live a pain-free life – they can ski, swim, cycle and play golf at the weekend. But none of them try to play professional tennis."
In other words, Murray has done pretty well to return to tennis at all, extremely well to have been so successful in doubles (more on that in a minute) and done miraculously well to even be playing singles, irrespective of results.
If Murray wants the ultimate tennis inspiration as regards recovering from major surgery, he need look no further than the great clay-court champion Tomas Muster. Struck by a drunk driver a few hours after qualifying for the Lipton International Players Championship in Key Biscayne in March 1989, he severed ligaments in his left knee and underwent surgery, with some doctors predicting he might not even walk properly again. With the help of a special wheelchair, he was practicing tennis as soon as he possibly could and miraculously returned to pro tennis just six months later. He went on to win the French Open, got to Number 1 in the world and won a total of 44 career titles, most of them on clay.
What Next for Murray?
Not the US Open. He's pulled out, well aware that his body isn't prepared for five-set tennis and even more aware of the draining conditions you can get in New York in September.
He's toying with the idea of dropping down a level and playing on the Challenger Tour. It's not a bad shout. After all, what he really needs is minutes on the court, wins under his belt, an increase in confidence and fitness. The way the ATP Tour is these days, most players would beat him based on the extra strength and conditioning they can boast compared to the Scot. Murray's nous, the array of strokes and experience will only get him so far against red-hot players 10 years younger than him and it's not really worth travelling the world to get knocked out in the first round all the time.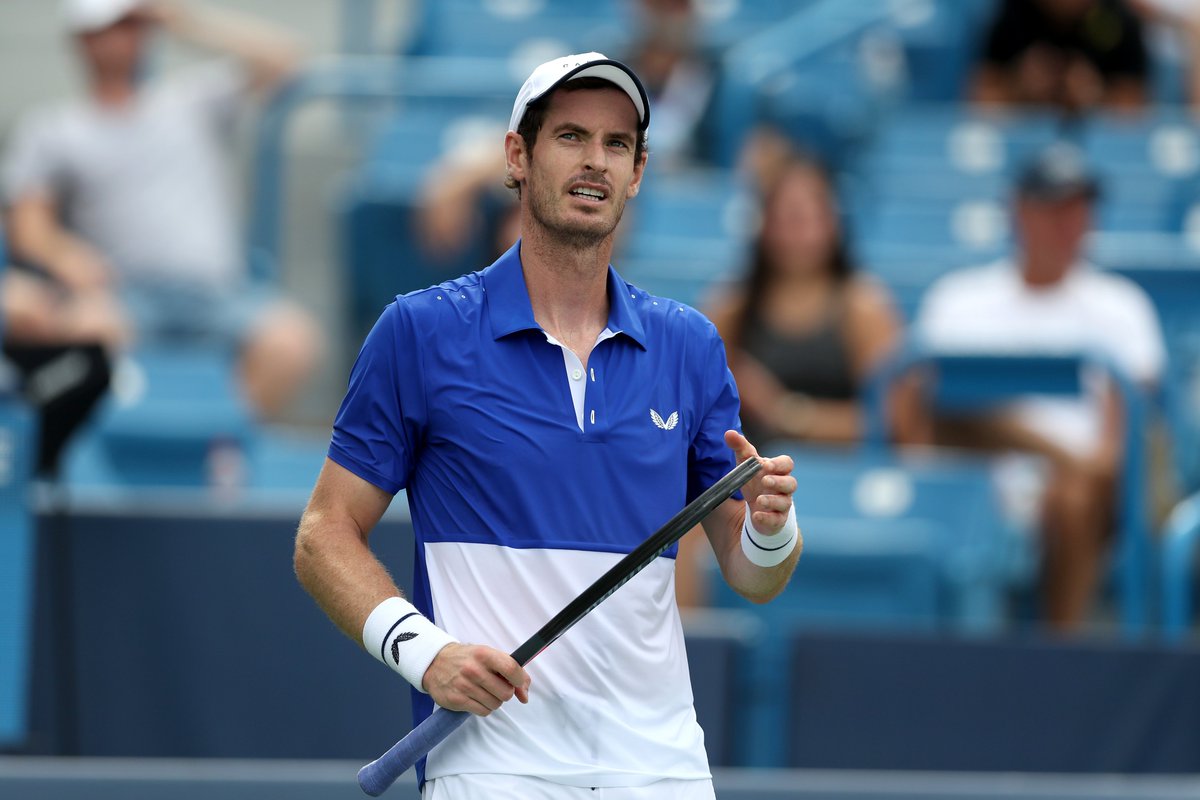 A drop down to the Challenger Tour could see him easily make finals or actually win the tournaments. It's far less glamorous and the prize money pales in comparison but Murray has experienced plenty of the former and has lots of the latter. It may be exactly what he needs.
The other alternative is to try to become a doubles or mixed doubles specialist for the remainder of his career. The thing didn't go so well for him at Wimbledon this year in the two types of doubles but just a couple of weeks earlier he was winning the men's doubles at Queen's alongside Feliciano Lopez. In the first round, they beat the Number 1 seeds, no less.
So, can Murray add a fourth Grand Slam singles title to the three he has already? That's highly unlikely.
No disrespect to Murray but even at the peak of his powers he too often found the Federer/Nadal/Djokovic triumvirate too hot to handle in Grand Slams and those three are still around. Meaning it would be a monumental ask for him to do after major surgery and time out from the game what he struggled to do before the surgery.
And it's not even only those three he has to worry about. Younger players like the aforementioned Medvedev, Alex Zverev or Dominic Thiem present very different sort of challenge while having the hunger that comes from not yet having won a Slam.
But for the time being, Murray is just keen to gradually improve his fitness and his court time. Even if he never wins a tournament of any sort ever again, he's had an incredible career and one that he can be very proud of.