Once you've climbed to the top of the mountain, the quickest way to ground is to fall hard and fall fast. Jordan Spieth has found out about that analogy the hard way.
After bagging two majors and a host of PGA Tour silverware in 2015, the 23-year-old has fallen on rather hard times this season. A sluggish start appeared to be assuaged at The Masters, where Spieth – the defending champion and the man widely tipped to make it two in two – had one arm in the Green Jacket after a blistering opening 54 holes.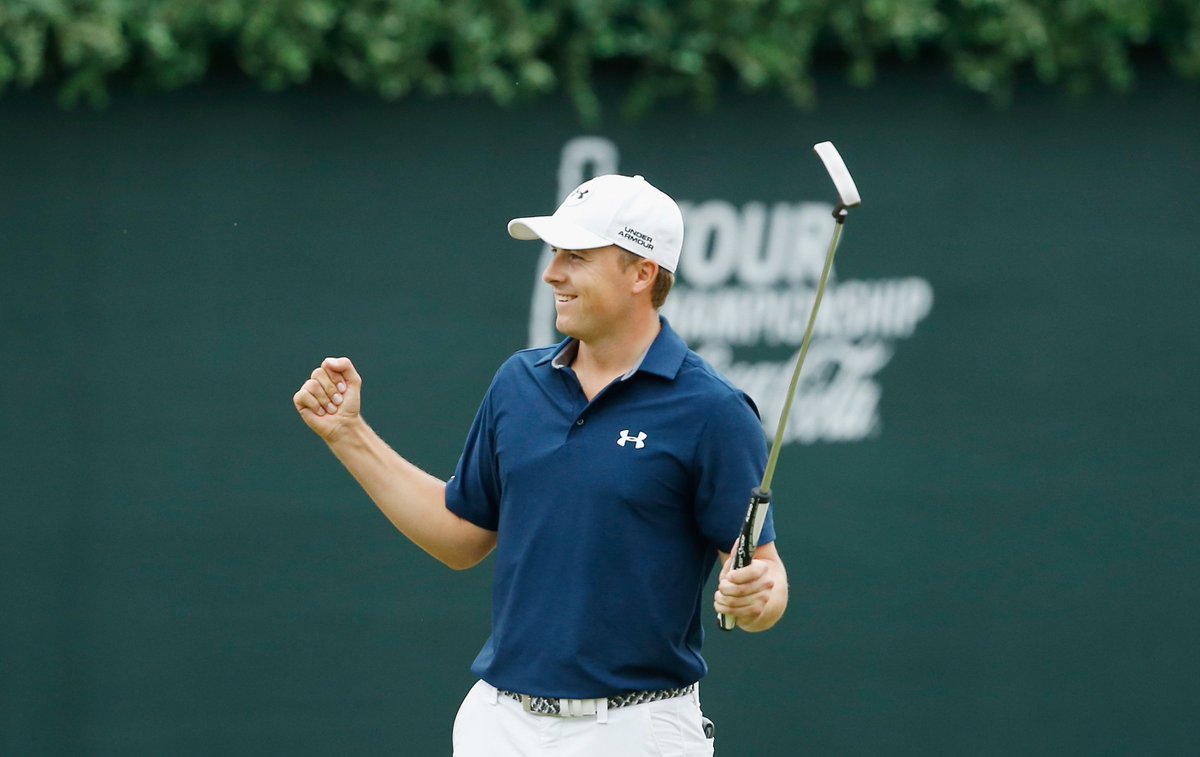 But Sunday is often fun day in golf, and when the Texan slashed not one but two balls into Rae's Creek at Augusta on the Par 3 twelfth, the game was up. Spieth's cloak of invincibility was in shreds.
Now, clearly for a player who recorded a top five in each of the majors last season, including wins at The Masters and the US Open, this year has been a huge disappointment. In 2015 he won five times in all, but etching your name onto the trophy of two of the biggest tournaments in the sport enhances the achievement.
This year, by contrast, has been barren. He won the Dean & Deluca Invitational just six weeks after his Masters maelstrom – a nod to a guy's intestinal fortitude, but a major swing since of 37-30-13 is worrying for a young talent widely regarded as the best in the business.
So what's eating Jordan Spieth?
Number Crunching
The first question we need to ask is what was Spieth doing so well in his 2015 halcyon that he isn't today?
Well, even just a quick glance at his statistical make-up confirms the inevitable: he ranked inside the world's top 15 for each of the key 'Strokes Gained' metrics in 2015 – 15th for Off-the-Tee, 11th for Approach-the-Green, 7th for Around-the-Green, 9th for Putting, 4th for Tee-to-Green and 2nd for Total. Compare and contrast that to this season's form, in which he is top ten for just three of these measures, and down at 26th for Off-the-Tee and a horrendously low 97th for Approach-the-Green. It has become crystal clear that Spieth's short game is the key contributor to his downfall.
The data set available in golf is perhaps more relevant as a key performance indicator than in any other sport, and in cross-examining Spieth's backward movements from 2015 to the present day we are lent further weight by the numbers. For instance, last season he ranked first for Scoring Average and second for Birdie Average. He has, at the time of writing, only dropped to fourth and third respectively in these areas, but the actual reality is that Dustin Johnson and Jason Day have surged past him into the top spots, and that has been reflected in the silverware they have subsequently collected.
Spieth is somebody who has always thrived with the flatstick, and even when the other components of his game have let him down the 23-year-old could rely on his unparalleled putting ability to get him out of trouble. Obviously, in ranking first for Putting Average, Putts Per Round and One Putt Percentage in 2015, Spieth was winning tournaments purely due to his ability to get the ball in the hole. He is still putting well right now – he's still first for Putting Average and now second for Putts Per Round and One Putt Percentage, which indicates another area of his game has gone awry.
Basically, he isn't getting his ball onto the dancefloor in an efficient fashion. In 2015, he ranked a wholly respectable 49th for Greens in Regulation, and now he's down to an absurd 154th. If you are a serve-and-volley specialist in tennis, and your first serve is getting walloped straight back past you, then you will never have an opportunity to maximise your strength. A football team with a red hot striker cannot take advantage of his gifts if they spend the majority of the match defending. In not getting on to the green and giving himself a chance, Spieth is ultimately sabotaging his own hopes of success.
Iron Ire
A number of the sport's pre-eminent figures have tried to put their finger on the downslope in Spieth's progress, and most return to that key weapon in a sportsmen's arsenal: psychology. Individual sports, rather than those played in teams, clearly exert a greater mental pressure, and the upshot of this can be that a player can suffer a disintegration of their basic skillset; although these are typically less high profile than Spieth's at Augusta.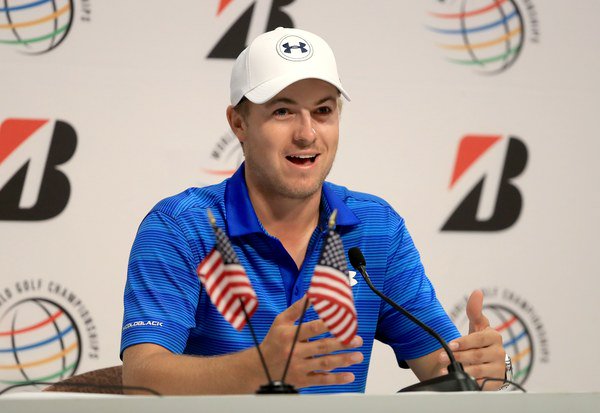 But to simply point the two-time major winner in the direction of the psychologist's chair is fundamentally wrong: he is still driving the ball as well as ever (and he's never been that accurate off the tee, let's face it) and his putting is holding up well – the two toughest tests of a player's psyche out on the course. And lest we forget that barely six weeks after his Masters meltdown, he was back in the winner's circle at Colonial Country Club.
It doesn't look like Spieth has a psychological weakness to us….
The issue, it seems, is a technical one, and the player himself has referenced this in interviews, questioning his own iron play and bemoaning his 'quick swing and 'lack of timing'. In short, his game has gone backwards while the likes of Johnson, Day and Henrik Stenson have gone into the stratosphere.
But redemption is at hand. If he can rediscover that magic touch with his second shot then we know that the wedge game and mesmeric putting ability are still in the locker. It is likely to be a long, slow process, but once he rediscovers his confidence and swing then expect Spieth to come crashing back to golf's fore in 2017.