The mega-rich tournament will be played at three venues – Dubai, Abu Dhabi and Sharjah.
The reigning champions Mumbai Indians (MI) will take on Chennai Super Kings (CSK) when the 2021 Indian Premier League resumes on September 19 in the United Arab Emirates.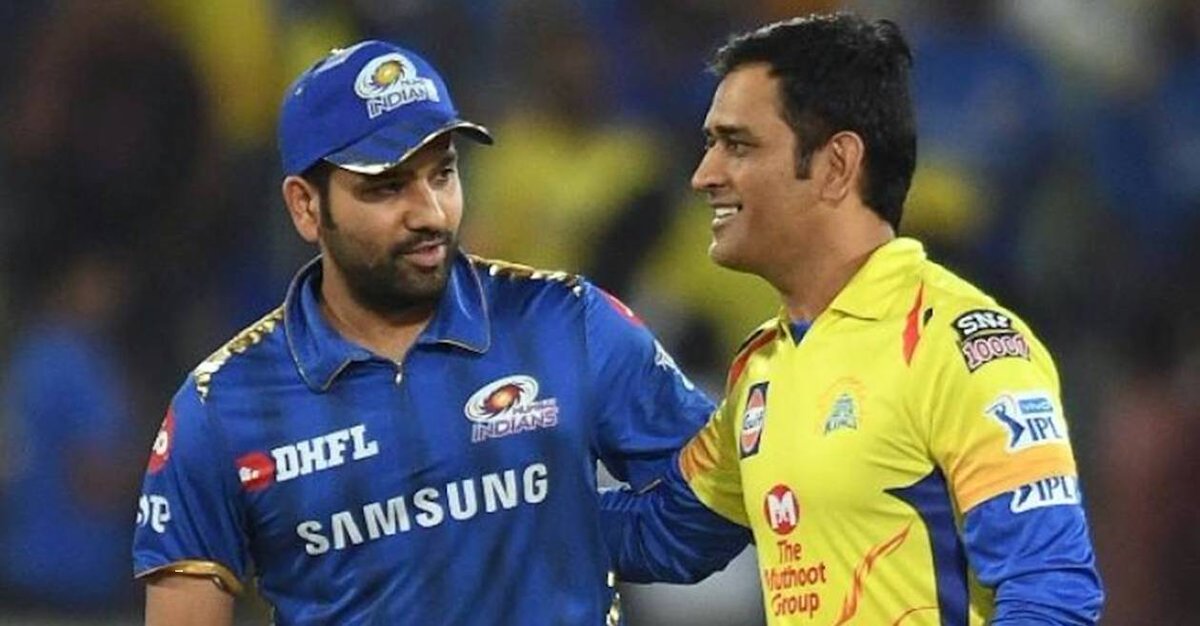 The final will be played on October 15.
Here's the full schedule for the UAE leg of IPL 2021:
| | | | | |
| --- | --- | --- | --- | --- |
| Match No. | Teams | Date | Time | Venue |
| 30 | Mumbai Indians vs Chennai Super Kings | 19 September, 2021 | 7:30PM | Dubai |
| 31 | Kolkata Knight Riders vs Royal Challengers Bangalore | 20 September, 2021 | 7:30PM | Abu Dhabi |
| 32 | Punjab Kings vs Rajasthan Royals | 21 September, 2021 | 7:30PM | Dubai |
| 33 | Delhi Capitals vs Sunrisers Hyderabad | 22 September, 2021 | 7:30PM | Dubai |
| 34 | Mumbai Indians vs Kolkata Knight Riders | 23 September, 2021 | 7:30PM | Abu Dhabi |
| 35 | Royal Challengers Bangalore vs Chennai Super Kings | 24 September, 2021 | 7:30PM | Sharjah |
| 36 | Delhi Capitals vs Rajasthan Royals | 25 September, 2021 | 3:30PM | Abu Dhabi |
| 37 | Sunrisers Hyderabad vs Punjab Kings | 25 September, 2021 | 7:30PM | Sharjah |
| 38 | Chennai Super Kings vs Kolkata Knight Riders | 26 September, 2021 | 3:30PM | Abu Dhabi |
| 39 | Royal Challengers Bangalore vs Mumbai Indians | 26 September, 2021 | 7:30PM | Dubai |
| 40 | Sunrisers Hyderabad vs Rajasthan Royals | 27 September, 2021 | 7:30PM | Dubai |
| 41 | Kolkata Knight Riders vs Delhi Capitals | 28 September, 2021 | 3:30PM | Sharjah |
| 42 | Mumbai Indians vs Punjab Kings | 28 September, 2021 | 7:30PM | Abu Dhabi |
| 43 | Rajasthan Royals vs Royal Challengers Bangalore | 29 September, 2021 | 7:30PM | Dubai |
| 44 | Sunrisers Hyderabad vs Chennai Super Kings | 30 September, 2021 | 7:30PM | Sharjah |
| 45 | Kolkata Knight Riders vs Punjab Kings | 1 October, 2021 | 7:30PM | Dubai |
| 46 | Mumbai Indians vs Delhi Capitals | 2 October, 2021 | 3:30PM | Sharjah |
| 47 | Rajasthan Royals vs Chennai Super Kings | 2 October, 2021 | 7:30PM | Abu Dhabi |
| 48 | Royal Challengers Bangalore vs Punjab Kings | 3 October, 2021 | 3:30PM | Sharjah |
| 49 | Kolkata Knight Riders vs Sunrisers Hyderabad | 3 October, 2021 | 7:30PM | Dubai |
| 50 | Delhi Capitals vs Chennai Super Kings | 4 October, 2021 | 7:30PM | Dubai |
| 51 | Rajasthan Royals vs Mumbai Indians | 5 October, 2021 | 7:30PM | Sharjah |
| 52 | Royal Challengers Bangalore vs Sunrisers Hyderabad | 6 October, 2021 | 7:30PM | Abu Dhabi |
| 53 | Chennai Super Kings vs Punjab Kings | 7 October, 2021 | 3:30PM | Dubai |
| 54 | Kolkata Knight Riders vs Rajasthan Royals | 7 October, 2021 | 7:30PM | Sharjah |
| 55 | Sunrisers Hyderabad vs Mumbai Indians | 8 October, 2021 | 3:30PM | Abu Dhabi |
| 56 | Royal Challengers Bangalore vs Delhi Capitals | 8 October, 2021 | 7:30PM | Dubai |
| 57 | Qualifier 1 | 10 October, 2021 | 7:30PM | Dubai |
| 58 | Eliminator | 11 October, 2021 | 7:30PM | Sharjah |
| 59 | Qualifier 2 | 13 October, 2021 | 7:30PM | Sharjah |
| 60 | Final | 15 October, 2021 | 7:30PM | Dubai |