The Premier League is the most popular sports league in the world thanks to the unrivalled pace, fierce clashes and thrilling action it provides. The likes of the NFL, the IPL and La Liga cannot come close to matching it in the popularity stakes and it is also a commercial behemoth. It is the heavyweight champion of traditional sports leagues, but it could eventually find itself overtaken by the burgeoning world of esports. Rather than trying to beat this phenomenon, it has teamed up with EA Sports to launch the ePremier League and the new tournament is already serving up plenty of excitement.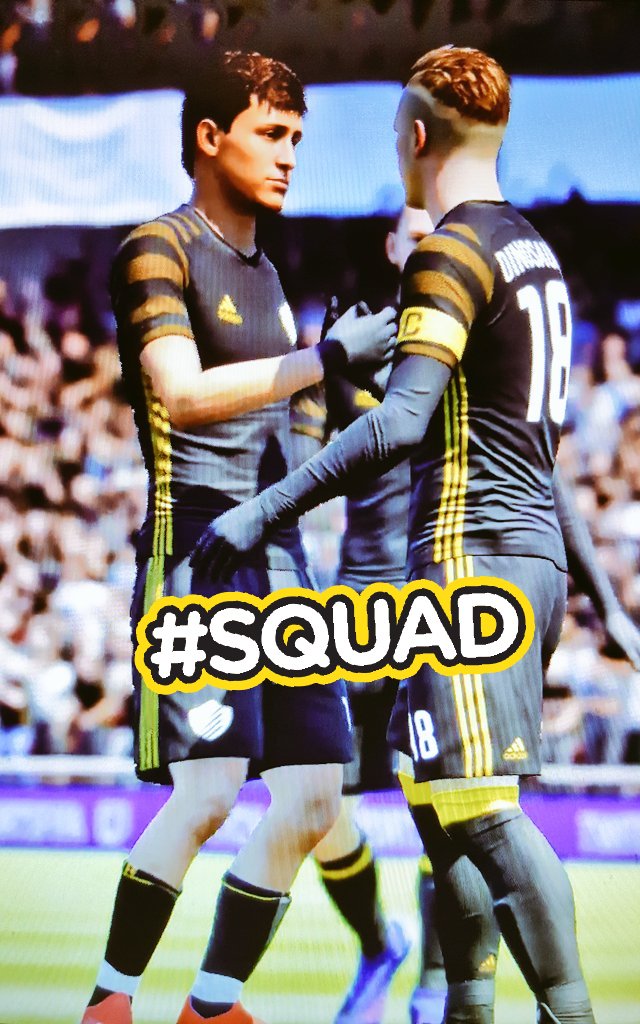 It brings together UK-based FIFA 19 players aged 16 or over and they compete for the chance to represent their favourite Premier League clubs in the ePL final on March 28-29. Qualifiers ran from January 5 to February 11, and we are now in the club playoffs stage. It runs until March 8, by which time we will know who will be representing clubs like Liverpool, Man Utd, Man City, Arsenal, Chelsea and Tottenham at the grand finale. The players will then gather in London to battle it out for glory. Matches will be played over two legs in a group-stage format on both Xbox and PlayStation and it will result in an overall champion.
It is an interesting initiative from the Premier League and EA Sports, and it shows how FIFA might develop as an esport going forwards. Traditional sports leagues and teams simply cannot afford to ignore the soaring popularity of competitive gaming. NBA franchises have been piling in and you often see the Golden State Warriors taking on the Houston Rockets on Summoner's Rift in a League of Legends contest while Steph Curry and James Harden are doing battle on court. The Philadelphia 76ers bought Team Dignitas, while Cleveland Cavaliers owner Dan Gilbert is a major investor in 100Thieves, along with Canadian musician Drake.
The NBA teamed up with Two Interactive software in order to launch the NBA 2K League, which started last year, with the New York Knocks seizing glory. Seventeen out of the 30 franchises in the NBA invested in teams, handing $35,000 contracts to players and stumping up $1 million in prize money for the year. It will be back for a second season in April, starting with a $120,000 tournament called The Tipoff, and investors are extremely bullish about its chances of enjoying enduring popularity.
Football clubs have also been heavily investing in esports, as the likes of Man City, West Ham, PSG, Schalke, Wolfsburg, Sporting Lisbon, Ajax, PSV Eindhoven, Valencia and Besiktas have all launched or bought into teams. Some compete in FIFA, but they also have CS:GO, Call of Duty, League of Legends, Crossfire, Battlefield 4 and Rocket League teams. Yet the ePremier League is a much more orderly way of tying the English top flight with an esports equivalent. However, it faces several hurdles that it must overcome if it is to grow in popularity.
One thing to consider is the fact that there are no relegations in the NBA, so you can pretty much be assured of the same teams year in, year out, meaning an NBA 2K League is feasible. In the Premier League, the list of teams competing changes each year and it would therefore be difficult for the ePremier League to evolve into something similar to NBA 2K. Imagine Huddersfield were relegated from the Premier League, but their esports team won the ePremier League. Would they have to go down too?
In the NBA 2K League, each player is signed to a specific club, yet that is not the case in the ePremier League. This means fans cannot really build up a rapport with ePremier League teams. Instead it feels like a novelty tournament that will merely show off the skills of individual FIFA players, with Premier League clubs' branding shoehorned into a few photo ops.
It also limits the opportunities for wagering, which is an important factor behind esports' success. Fans love to bet on esports tournaments and matches as it heightens the thrill they experience when watching the drama unfold, with sites like Unikrn offering a range of intriguing odds, but the current format of the ePremier League does not lend itself well to this pursuit.
There is no prize money up for grabs in the ePremier League, meaning it might not attract the best players in future. Right now, the biggest FIFA esports event is the eWorld Cup, which offered a prize purse of $400,000 in 2018. It might not sound like much in comparison to the $25.5 million given out at The International 2018, the leading Dota 2 competition, but it was enough to earn leading FIFA star MSdossary7 a hefty sum for securing victory. If FIFA wants to be taken seriously as an esport, it needs full-time professionals like MSdossary7, F2Tekkz and Nicolas99FC, and they cannot afford to be playing in tournaments that merely offer prestige.
Finally, the ePremier League is limited to a UK audience, whereas the Premier League is a global brand, beloved by legions of fans on every continent. Esports is also a global phenomenon, with North America, China, South Korea and Scandinavia all hotspots, and the ePremier League is unlikely to appeal to those fans if it remains UK-centric. For those reasons, it seems like ePremier League will grow to a certain extent, and gain some good publicity for EA Sports in the UK along the way, but it will need to be adapted if the Premier League is to truly capitalise on the lucrative world of esports. It might need to work with the leading teams and encourage them to put together FIFA teams that can do battle at ePremier League events across the globe. That way esports fans could start to build up an affinity with certain teams and feel more invested in the process, offering many more opportunities for future growth.