After the terrible last season, when they failed to qualify for European competitions, Chelsea returned to their old winning ways. New manager Antonio Conte instantly turned them back into a winning machine and Chelsea has eight points of advantage over Manchester City, with only 13 games to go. Is the advantage they got so far enough for them to comfortably win the title?
Chelsea didn't start the season as they expected they would. After six matches, they had two defeats, against direct opponents Arsenal and Liverpool, and one draw, against Swansea. At that point of the season nobody expected they would be this dominant later on, many people even questioned their ability to fight for the place in Champions League!
However, Antonio Conte proved himself as an amazing manager. He changed his formation and tactical approach, which started their amazing series of 13 victories in the league! Tottenham ended their run with a 2:0 victory in January and since then Chelsea recorded three victories and two draws.
Last weekend, Chelsea had their first major setback in a long time – they only won a point from their trip to Burnley. Rejuvenated Manchester City is now second, "only" eight points behind them. In addition, these teams have to play against each other until the end of the season, so with an eventual victory, Manchester City might make the tail end of the season super exciting.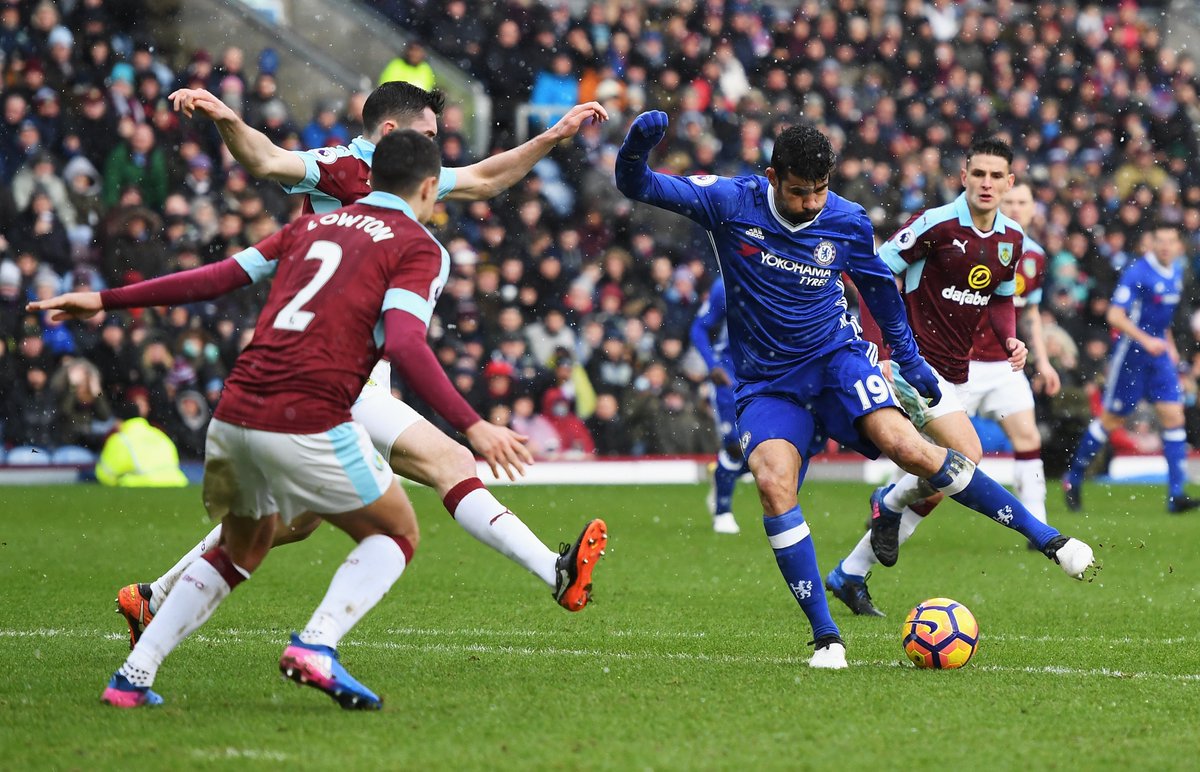 However, it seems that the schedule of the Blues is relatively easy. Make your football tips for the weekend! They will host Swansea City in the forthcoming match and then they'll visit West Ham United. The match against Watford at home is next, Stoke City will host them on March 18th, while Chelsea will play against Crystal Palace at home on April 1st.
Immediately afterwards, Chelsea will have a series of three matches that will probably decide the champion. First, they will host Manchester City, Bournemouth will be their host next, while they will play another match on the road against Manchester United afterwards.
Until the end of the season, Chelsea will visit Everton and West Bromwich Albion, and they are pretty tough to beat at home in this part of the season, while they will host Southampton, Middlesbrough and Sunderland, which are the only teams that should pose any threat to them on the Stamford Bridge.
It seems that the match against Manchester City on April 5 is the key game that will decide the fate of the season, especially if Chelsea don't lose that. On the other hand, with an eventual victory and nine games to go, Manchester City would make the championship really exciting again.