Manchester City were the dominant side in the first half, thanks to the Belgian midfielder Kevin De Bruyne, who gave the visitors a 15th-minute opener.
Pep Guardiola's side doubled their lead with the help of Kelechi Iheanacho's close-range finish n the 36th minute to leave the Hosts in disarray.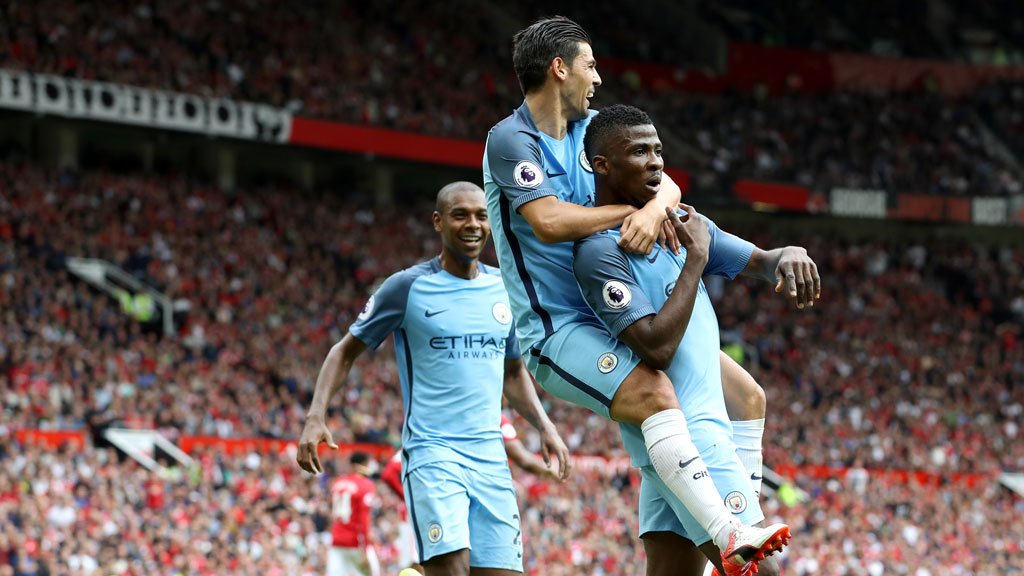 The Citizens moved three points clear of the Red Devils at the top of the Premier League table.
City will host Bournemouth in their next Premier League encounter on Saturday 17 September. Meanwhile, United, will visit to Watford at Vicarage Road on Sunday 18 September.
They paid £89m to Juve & £20m to his agent. They paid a total of £109m for a player that made about 15 passes in 90mins…? #Manchesterderby

— ʝαу (@ChuquEmeka) September 10, 2016
Paul Pogba Amazing Stats for Manchester United:
Games : 3
Goals : 0
Assists : 0
Hairstyles : 3
What a signing !!!#ManchesterDerby

— E (@esheikh_) September 10, 2016
Meanwhile somewhere in the world! #ManchesterDerby pic.twitter.com/zlHYsyR5CR

— Sarcastic Indian ™ (@Indiawaleee) September 10, 2016
Feel so disappointed. Really thought we would win that. #ManchesterDerby

— Aidan Walsh (@AidanMUFC_) September 10, 2016
City fans like… #ManchesterDerby pic.twitter.com/WrrryXMBuC

— Sportsbet.com.au (@sportsbetcomau) September 10, 2016
What. A. Game. #ManchesterDerby pic.twitter.com/QoorGvZcW7

— The Sun Football ⚽ (@TheSunFootball) September 10, 2016